Shortcuts
Sweden
KTH – Division of Urban and Regional Studies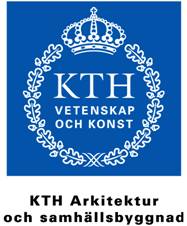 Social, economic and ecological aspects, as well as political processes form our society. These factors are inherently related in a complex and interlinked way. Managing this complexity requires knowledge and a broad range of competences and tools. Planning society therefore calls upon approaches that are multidisciplinary and that build on both technical and social science disciplines.
KTH cooperates with the leading technical universities in Europe and with prestigious universities worldwide. In total, KTH has approximately 250 exchange agreements. KTH manages and participates in a large number of international projects. The majority are funded by EU cooperation programmes such as LLLP/Erasmus, Tempus, Erasmus Mundus, Asia-Link and Leonardo da Vinci, others by national programmes such as Linnaeus-Palme.
The Division of Urban and Regional Studies at KTH has brought together researchers from the technical as well as the social sciences to study regional development and concrete planning issues in theory and in practice, from the local and regional perspectives. The research focus is on planning and decision making processes, local and regional analyses and development, governance and institutions, housing, social conditions and economic development, climate, environment and sustainable development policy and planning. The Division is engaged in teaching planning at the undergraduate and post-graduate levels. A major feature of the Division's work is cooperation with international partners in academic institutions and practitioners in the field of urban, regional and spatial planning. The staff consists of 40 persons and the high academic and scientific status is guaranteed by 4 professors, 3 adjunct professors, 3 associate professors and 12 doctors and lecturers (at least PhDs) and all with a widespread international network. The Division has also close links with various research centres and public institutions and much of its activities can be characterised as applied research. The Division of Urban and Regional Studies has also been involved in a lot of a lot of ESPON and Interreg-projects and, thus, good experiences of working in differing transnational projects.
The Division's activities are currently concentrated in the following areas:
Planning and decision making processes

Local and regional analysis and development

Urban-rural relations
Regional governance and institutions

Housing, social conditions and economic development
Environment and sustainable development policy and planning
Urban design and management
Regional development from an international point of view
Regional development in the Baltic Sea Region
Participation in differing EU-project such as ESPON and Interreg.
Globalisation and its regional challenges
Cities and economic growth
The new rurality and the development of rural areas

Entrepreneurship in rural areas

Functional local labour markets and regional enlargement
Demography and migration trends
Ageing and depopulation

Social capital and regional development
Culture and regional development
The Swedish ESPON-ECP person and NORBA project partner is
Mats Johansson
Royal Institute of Technology, Stockholm
The link to the Swedish ESPON website is: