Shortcuts
Bj÷rg, ElÝsabet & Hilmar (IS)
When: Friday at 20:45
Where: Hamrar hall at Hof Cultural Centerá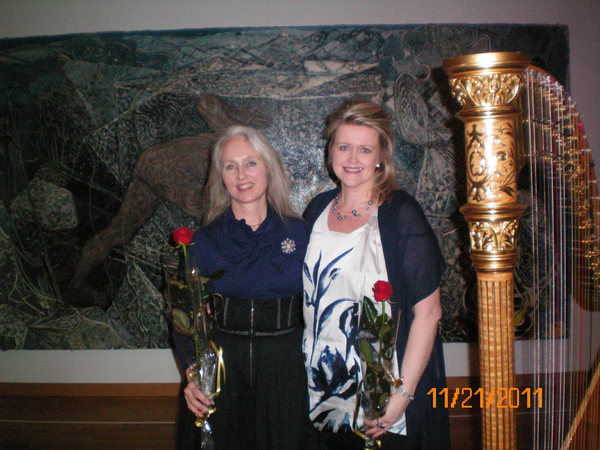 The collaboration between the soprano singer Bj÷rg ١rhallsdˇttir and harpist ElÝsabet Waage stems back to the autumn of 2006. Since then they have performed in a multitude of concerts throughout Iceland and the UK. Over the past six years they have been a regular fixture at summer concerts and festivals throughout Iceland. They have also appeared widely in the the capital, where they, among other things, enjoyed the honour of performing at the inauguration of the international Harpa Concert Hall. In 2008 they represented Iceland at the NICE Nordic music festival in England, which was broadcast by BBC radio.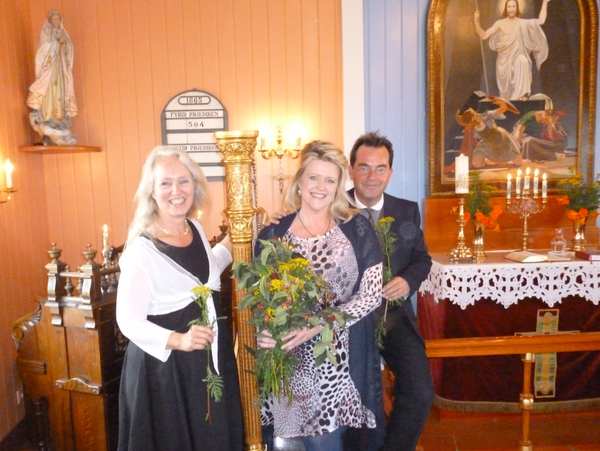 Since 2011, the duo has grown into a trio with the addition of organist and choir conductor Hilmar Írn Agnarsson. Bj÷rg and Hilmar Írn have worked together in concerts with choirs and musicians for over a decade and also appeared as a duo in concerts in France, Germany and England, and a myriad of other events. ElÝsabet and Hilmar Írn have also collaborated on a rich array of projects.
The trend is set to continue this summer as the trio embarks on a tour of concerts both in Iceland and abroad and this autumn they will be releasing a new CD of works by Icelandic composers from the 19th and 20th century. Their performance at the Salisbury Music Festival in the UK on 1 June was a great success and warmly lauded by audience and critics alike.