Shortcuts
Gro Marie Svidal (NO)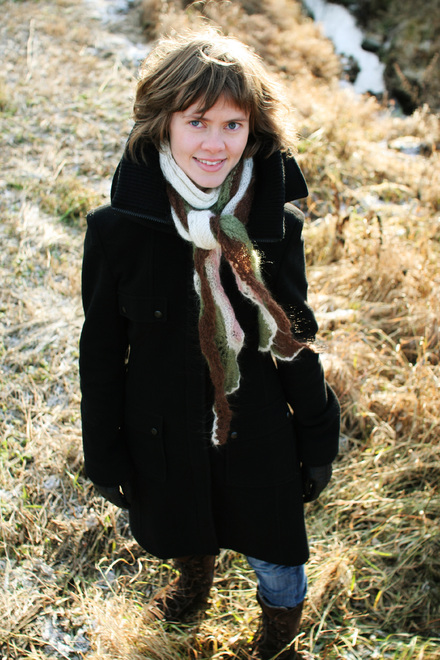 When: Friday at 20:30
Where: Kaffi Akureyri
Gro Maria Svidal is one of Norway's most popular and talented Hardanger fiddlers. Her interpretation of traditional music from western Norway is well-known for the richness of its nuances, and for taking audiences on a musical journey through the country's fjords and other dramatic landscapes. Her enthusiasm and stage presence win the audience over every time.
Gro Marie, musician, producer, composer and dancer born in 1980, grew up in Jřlster. With Hardanger fiddle under her chin and dancing shoes on her feet, Gro Marie Svidal is a versatile performer with experience in music, dance and theater. Since her studies at the Ole Bull Academy and the Norwegian Academy of Music she has specialized in the traditions from Sunnfjord, Sogn and Voss and diversifies by using improvisation for new musical expressions and collaborates with musicians from several genres. 
As an actor Svidal has partaken in several theater productions, including Mathias Orheim and Hundre ĺr og like stri at Sogn og Fjordane Theatre. Since 2006, she has toured with the theater performance of The Little Prince produced by Fřrdefestivalen, Sogn og Fjordane County Council and SOFteater. Since 2010 she has been touring with the family theater I berget det blĺ where she also has composed all the music. The play was produced by Gloppen Musikkfest og Fřrdefestivalen.
Gro Marie Svidal debut album "Hardingfele" came out in 2009. It received good reviews and was nominated for Folk Music Award for best solo album. Svidal has given concerts and workshop in Norway, Sweden, Finland, UK, Poland, Latvia, China, Philippines, Egypt, Zimbabwe, Sudan and now in Iceland at Tradition for Tomorrow.