Shortcuts
BLM (SV)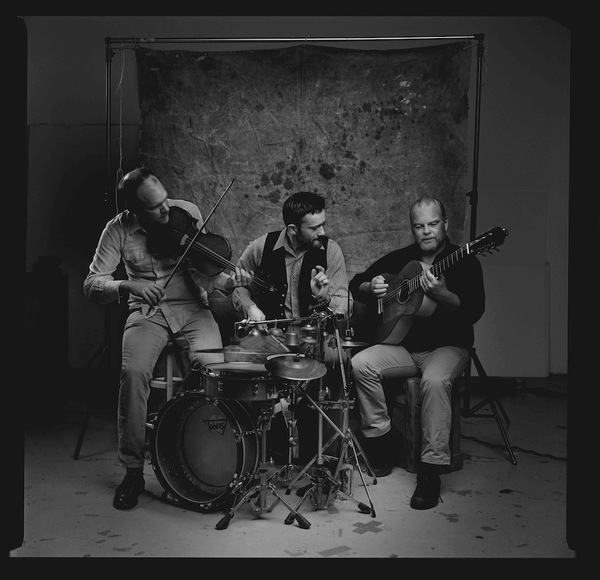 BLM music moves between improvisation and traditional Swedish folk music. With an extremely strong song material signed Olle Lindvall BLM puts an entirely new voice to the modern Swedish folk music.
With rhythmic flow, improvisation and innovation BLM´s music is flying featherweight loaded with groove and a hard core of tradition. Olle Lindvall's peculiar melody playing on guitar creates its own musical universe. Same goes for Petter Berndalen and his playing. Fiddler Olof Misgeld is a Swedish folk musician and virtuoso improviser.
The CD Svang, released in 2013 is BLM's debut album.
BLM, Svang (Playing With Music)
"We've come full circle. This is not about two melody instruments and accompaniment, but three equally significant voices regardless of songs character; melodic fusion, rock and lyrical thoughtful." Magnus Börjesson, Nerikes Allehanda.