Shortcuts
Ragga Gröndal & The Icelandic Folk Ensemble (IS)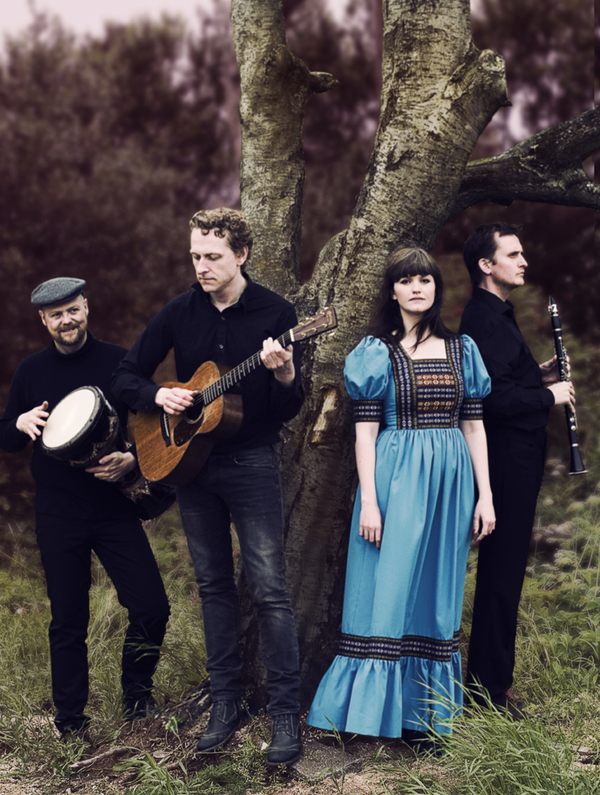 When: Friday at 22:00
Where: Hamrar hall at Hof Cultural Center 
Icelandic singer Ragnheiđur Gröndal is one of these remarkable voices of Iceland." Eelco Schilder, www.folkworld.de
Ragnheiđur Gröndal (Ragga) is a four-times winner of the Icelandic Music Awards and her albums have sold over 35,000 copies in Iceland.
Ragga has been exploring Icelandic folk music in its various forms since 2003 resulting in the album "Ţjóđlög" (Folk Songs) released on the 12 Tónar label in 2006. The album received critical acclaim in highly competitive music market of Iceland.
"Ţjóđlög is without a doubt one of the best albums of the year. It respects the uniqueness of the Icelandic music tradition without being stuck in it... I haven't heard such a truly Icelandic album for many years not since Björk made Homogenic." Helga Ţórey Jónsdóttir, Morgunblađiđ (The Morning Paper).
In early 2009 she expanded the project, putting together The Icelandic Folk Ensemble, in collaboration with her brother Haukur Gröndal and renowned guitarist Guđmundur Pétursson.
The project the focused on rearranging, in as many colorful ways as possible, the beautiful stories found in Icelandic folklore, with a special emphasis on the rhythmic elements in the music. With the use of percussion, guitar, folk clarinet, Ragga's stunning voice and special interpretation of the ancient lyrics and folklore melodies, the group has found a fresh new sound inspired by the deep-rooted, mysterious and entrancing folk traditions of her home country.
Ragga Gröndal (b.1984) graduated from FIH School of Music in jazz singing and studied at the New School in New York. She has been one of Iceland's most popular artists since she won Best Singer and Best New Talent at the Iceland Music Awards in 2003. Ragga has made three albums with her own material: After the Rain (2005), Bella and Her Black Coffee (2008) and Astrocat Lullaby (2011). She has also done albums with original workings on Icelandic folk material Ţjóđlög (2006) and Tregagás (2009). Ragga has toured and played at festivals in Europe with her own band as well as the Icelandic Folk Ensemble.
Guđmundur Pétursson's first major performance was on National TV in 1987. Since then he has made a living as a guitarist, recording engineer, arranger and a songwriter. He has performed with many musicians in various genres, from Pinetop Perkins and the Icelandic singer-songwriter Megas, to the Icelandic Symphony Orchestra and the Reykjavík Chamber Ensemble.  For the past few years he has had his own band and produced the records Ologies (2008) and Elabórat (2011). Guđmundur has three times been awarded the Icelandic Music Awards for his guitar performance.
Born in 1975 in Reykjavik, Haukur Gröndal's main instruments are saxophone and clarinet. Haukur lived in Copenhagen from 1998 - 2006 and studied at the Rhythmic Music Conservatory from 1999-2004. He has played in many experimental and straight ahead jazzbands. He is also known for his flair for Balkan folklore music.