Shortcuts
Pär Moberg & Jo Asgeir Lie (SV/NO)
When: Thursday at 22:20
Where: Grćni Hatturinn 
Moberg & Lie is a duo with the members Jo Asgeir Lie, accordion, and Pär Moberg, saxophone.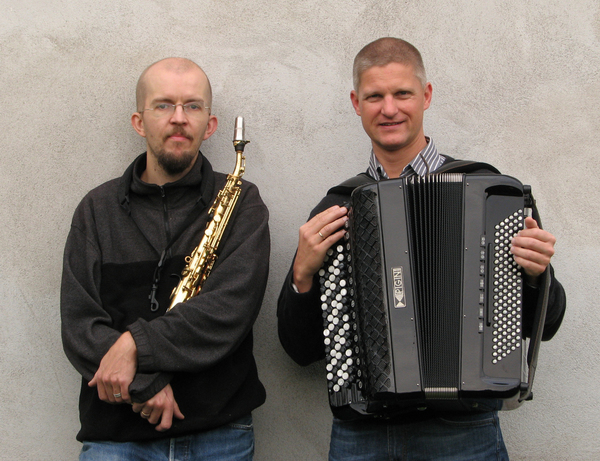 They first met and played together during a folk music conference in the spring of 2012, and immediately decided to start a duo together. Their repertoire consists of a mixture of traditional Norwegian and Swedish tunes, and own compositions in the same style. The duo made their public debut at the Nordtrad conference in Vilnius in April 2013, and after that, the group is available for tours. Here you can listen to their first demo from March 2013, and you can watch video clips of them here.
Jo Asgeir and Pär have many things in common. One is that they play instruments (saxophone and accordion) which through the years have had a hard time being accepted as part of the Nordic folk tradition by "tradition purists". But whoever hears the open earedness and respect for tradition in their paying will hopefully very quickly be convinced! They are also both very experienced composers and arrangers of traditional music.
In their everyday life, they share the common experience of being heads of academic folk music institutions. Jo Asgeir is the head of the Ole Bull Academy in Voss, and Pär is the head of the folk and World Music Department at the Academy of Music in Malmö. Besides that, Jo Asgeir is perhaps most well known as a member of the band Kvarts, one of Norway's most respected folk music groups. And Pär plays with a number of different constellations, which you can read about on their web page. Both have extensive experience as pedagogues, and also does workshops.