Shortcuts
Chris Foster & Bára Grímsdóttir
B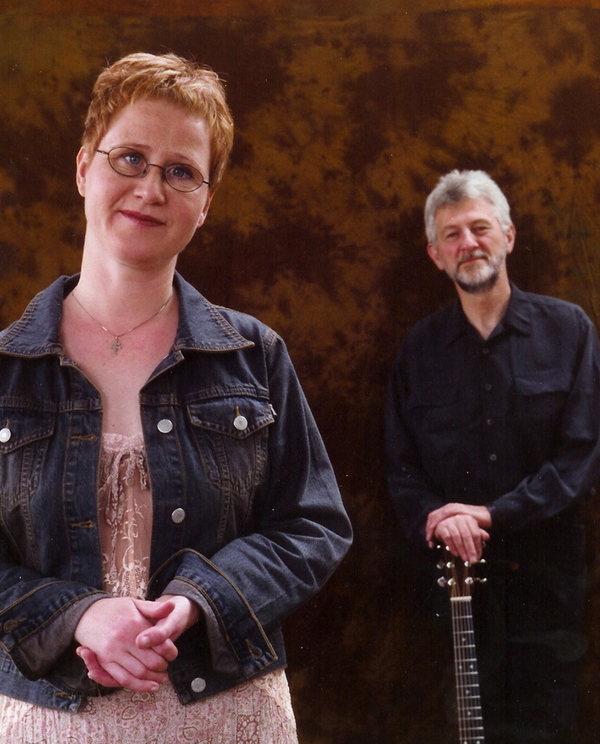 ára Grímsdóttir is simply one of Iceland's best traditional singers. She is also widely respected in Iceland as a composer, especially of vocal music. She started life surrounded by the folk songs of her parents and grandparents on the family farm Grímstunga in the north of Iceland. Bára has a special interest in the old rímur and kvćđalög styles of song, but she also sings in other traditional styles, both secular and religious. In her role as composer and arranger, Bára continues to draw on the well of traditional Icelandic music, while as a performer, she invests the traditional songs that she performs with a natural authority born from having been surrounded by them from birth.
Chris Foster grew up in Somerset in the south west of England. A master of his trade, he was recently described as "one of the finest singers and most thoughtful inventive guitar accompanists of English folk songs, meriting legend status." Over the past 40 years, he has toured throughout the UK, Europe, Canada and the USA. He has recorded six solo albums as well as working on many collaborative projects. On stage, his fine musicianship and powerful singing is underpinned by an urbane wit and engaging enthusiasm, which draws his audiences into the ancient world of storytelling through song.
Icelandic Folk Music: Vocal Traditions and Forgotten Instruments
Experienced teachers and workshop leaders Bára and Chris will take you on a whistle stop tour round Icelandic folk song traditions and styles with plenty of opportunities to sing along the way.