Shortcuts
Nordic Barn Dance!
When: Saturday August 23 at 22:00 - 02:00
Where: Sjallinn, of course
Saturday wristbands (red) and Festival wristbands (black) grant access to this spectacular event, but tickets will also be sold at the door for this single event (ISK 2.000).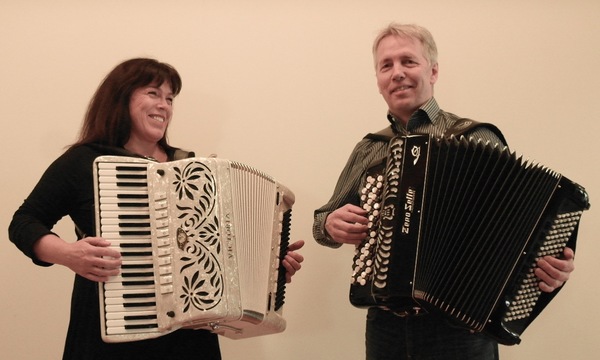 The band Viđ og viđ (Now and then) with Einar Guđmundsson in the lead, will start this social dance at 22:00. The main subject is "the old dances" which arrived in Iceland from Scandinavia in the early 19th century. That includes waltz, polka, reinlender etc. The band members are Árni Ketill Friđriksson (drums), Einar Guđmundson (accordion), Finnur Finnsson (bass), Hermann Ingi Arason (guitar/vocals), Hildur Petra Friđriksdóttir (accordion) and Vígdís Jónsdóttir (accordion).  The band was founded in december 2013 and performs every now and then. Musicians and dancers from Denmark, Finland and Norway will each get their turn to refresh what was taught at their workshops.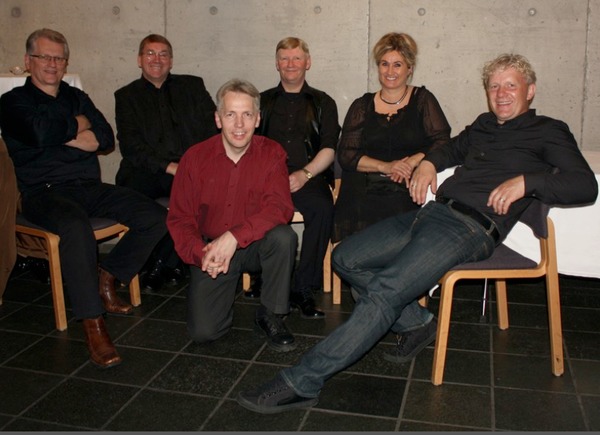 Starting at midnight Dansbandiđ (The Dance Band) will come on stage and make sure everyone is in a fantastic dancing mood till 02:00. The musicians in Dansbandiđ have been playing together for 8 years and performed all over Iceland. Members of the band are, from left, Haukur Már Ingólfsson guitar, Árni Ţorvaldsson bass, Einar Guđmundsson accordion, Árni Ketill Friđriksson drums, Ragnheiđur Júlíusdóttir voice, and Ingólfur Jóhannsson keyboard and voice. Dansbandiđ play popular songs from 1950 till 2014 that at least all Icelanders know and love. Their mission is to have tunes for as many dance types as possible, such as jive, rokk and twist, line dance, rumba, samba, bossanova and all the old dances of course.
A Real Barn Dance!
So come along, put on your dancing shoes and dance your socks off.