Shortcuts
Rim (NO/SV)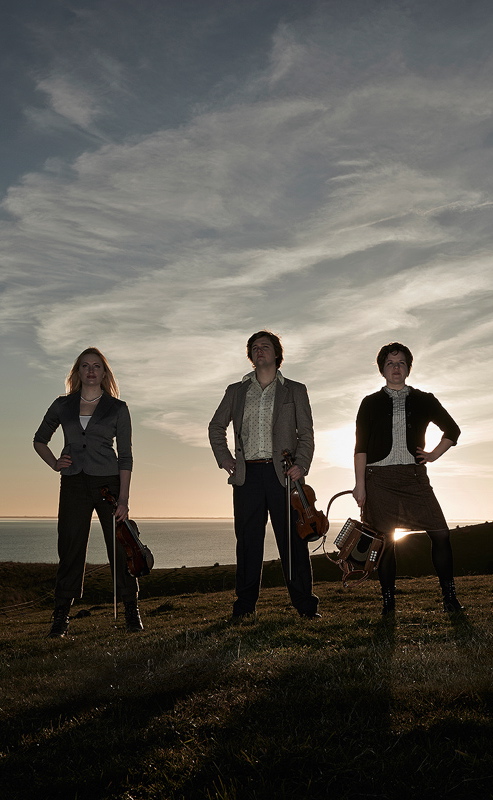 When: Saturday at 21:40 
Where: Grćni Hatturinn
Also: Pre-festival Concert at Hólar í Hjaltadal Tuesday 19th at 20:30
Rim Trio is a collaboration between three young musicians from the northern parts of Scandinavia. With background in Jämtland, Nord-Trřndelag and Nordland they play tunes from the borderlands of Sweden and Norway.
The musicians are all solid solo performers and come together in a dynamic and energetic trio. Bringing their own strong voice, together they explore the similarities and differences between their cultural areas.
Rim presents dance music from the north with a groovy and delicate sound. In a lively conversation the musicians alternate between solistic inputs and close interplay.
Rim consists of: Hilde Fjerdingřy NO, (diatonic button accordion), Jo Einar Jansen NO (violin and hardangerfiddle), Elin Jonsson SE, (violin and viola)