Shortcuts
Sláiđ Ring (FO)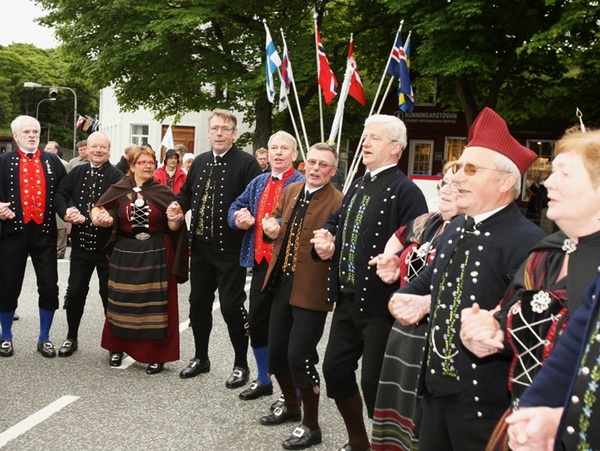 When: Wednesday at 19:45, preceding the Gala Concert 
Where: Hof Cultural Center 
Sláiđ Ring is the main organization for the local Faroese dance societies on the Faroe Islands. It was founded in 1978 with the purpose to work for ongoing good conditions for the Faroese dance.
Thus for the past 36 years the organization has in multiple ways represented the dance as the living part of Faroese culture that it is; e.g. collaborating with schools, supporting the local societies, organizing dance festivals for adults and children alike, participating in various projects both on the Faroe Islands and abroad.
Sláiđ Ring shows that not only is the dance still very much alive, but also a special part of Faroese cultural heritage that once was alive throughout a large part of Europe.