Shortcuts
Steindór Andersen & Hilmar Örn Hilmarsson (IS)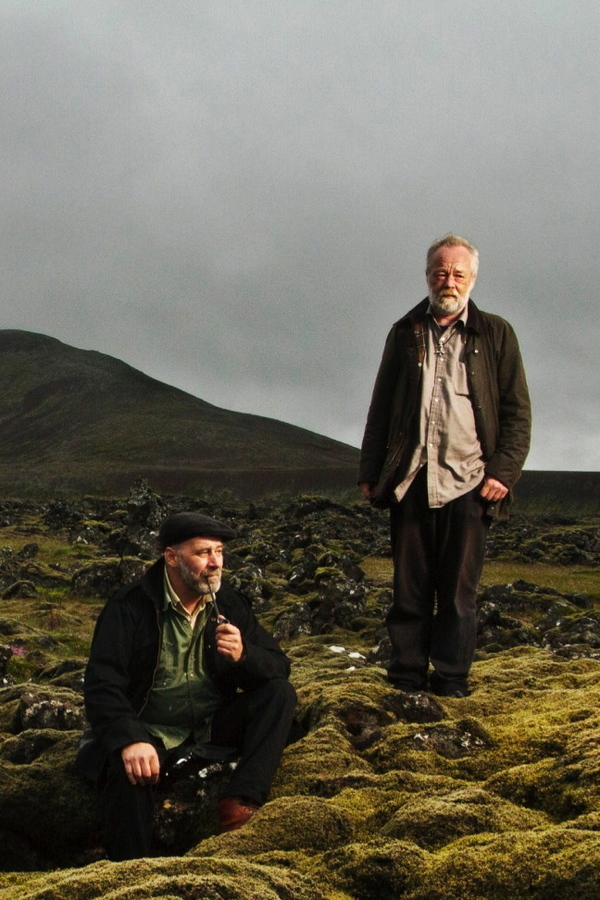 When: Saturday at 20:00
Where: Grćni hatturinn 
Steindór Andersen is the most distinguished Icelandic chanter of rímur, but rímur poetry is an important cultural heritage of the Icelandic nation. Under his presidency the rímur-chanting society Iđunn (established 1929) was transformed as Steindór's unique command of the genre and his magnetic stage presence inspired nothing short of a revival. His collaboration with the Icelandic group Sigur Rós, resulting in tours in Europe and the United States, has sparked an unprecedented interest in this hitherto neglected musical form. Steindór has of late been part of various projects whose aim has been cross-cultural fertilization with the intent of bringing the rímur to a wider audience, but at the same time he has been instrumental in preserving the "bare bones" of the tradition so that others may draw inspiration from this simple, yet elaborate, form of music and poetry. Steindór has for many years worked as a fisherman and as captain of his own ship called Iđunn. 
Hilmar Örn Hilmarsson has been a prominent part of the Icelandic music scene since the early eighties, shifting with relative ease between genres. His work has been classified as rock, electronics, avant-garde, jazz and neo-classical. He has written music for over 40 feature films and received nominations and awards for several of them, such as Children of Nature, In the Cut and Beowulf and Grendel.
In the last years Steindór and Hilmar have travelled widely with an ever changing rímur repertoire. They have performed in Germany, Italy, Ireland, England, Wales, Serbia, Bosnia and Poland and always to high acclaim. Steindór's and Hilmar's CD Stafnbúi, where Steindór performs twelve of his favorite rímur songs accompanied by Hilmar's mysterious backdrop of haunting soundscape has been widely acclaimed. 
"A masterful work by two of Iceland's most distinguished musical forces. Listen to this; you will be glad you did.... The arresting presence of Steindór's voice captivates one's attention the way staring at a snowy sea does, simple but deceivingly powerful. Review of Stafnbúi in The Reykjavik Grapevine, Burke Jam. 23.10.2013