Shortcuts
Susanne Rosenberg (SV)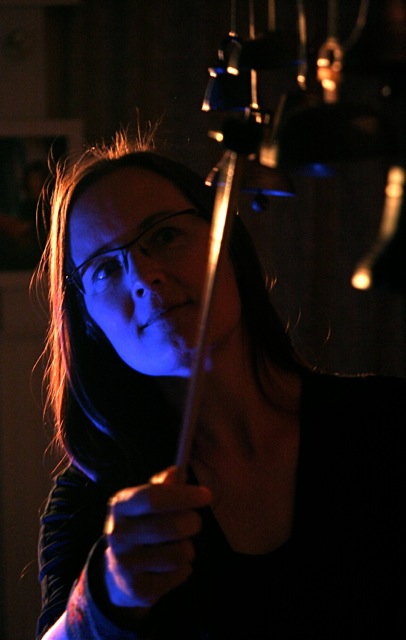 When: Friday at 19:30
Where: Grćni hatturinn


Susanne Rosenberg is one of Sweden's foremost folk singers today, exhibiting a wide range of vocal expressions, from folk singing techniques, such as kulning, to baroque, jazz and contemporary art music. Susanne is a pioneer in both rediscovering the older Swedish style of traditional singing, as well as using it in new artistic environments, involving cooperation with Sweden's foremost contemporary composers. She is the head of the Folk Music Department at the Royal College of Music in Stockholm.
Susanne is the initiator of some of Sweden's most famous folk music groups, such as Rosenbergs Sjua and Rotvälta, and has toured Europe and US several times. She was a soloist in Ryuichi Sakamotos Opera L I F E in Japan 1999 and is represented on a number of records since the early eighties. In 2000 Susanne received the prestigious Kristallpriset for her work in Swedish music life. In 2001 she participated in Sonic Convergence together with Quincy Jones and Clark Terry. In 2011 Susanne received the prize Ĺrets Traditionsbärare at the Folk- och Världsmusikgalan.
ReBoot/OmStart – is Susanne's much-acclaimed folksongperformance (a term created by Susanne) where she starts with Swedish traditional folk songs, such as ballads, kulning, rhymes and traditional folk singing style, and creates a concert-form with songs in a continues long line. ReBoot/OmStart is a suite of traditional and newly written songs - a musical story told in 50 minutes, without introductions or breaks.
Reviews:
"Naked and rich at the same time."
"With a unique dimension of presence in all its simplicity."
"Total presence in both lyrics and performance."
"With précis vocal gestures she creates a micro-cosmos, an embroidered monument over the possibilities within the Swedish folk songs."
All songs and lyrics are translated, arranged or composed by Susanne Rosenberg
Form and idea, scenography: Susanne Rosenberg
Lighting design, tour-version: Päivi Järvinen
ReBoot/OmStart is a part of Susanne Rosenberg's artistic doctoral studies "Kurbits-ReBoot, exploring Swedish folk singing in new artistic contexts".