Shortcuts
Unni Løvlid (no)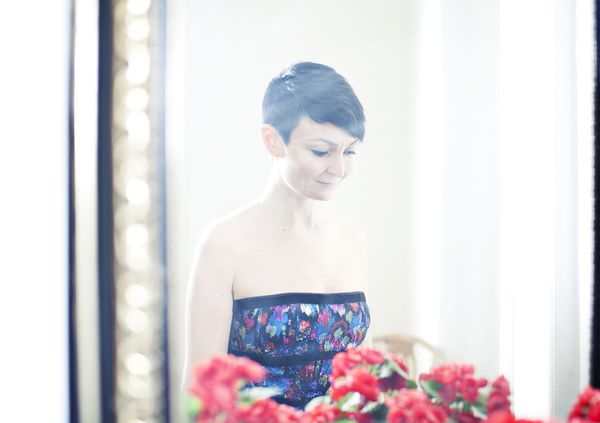 Unni Løvlid, the voice of the west-coast of Norway, is a versatile musician, and in the top category of folk musicians. Unni has an exceptional voice and an original way of re-creating the music of her cultural heritage into new artistic forms, crossing traditional languages with other musical languages. 
Unni Løvlid grew up in a small village named Hornindal in the county of Sogn and Fjordane. She learned her music from elder people in the village, her main teacher being Marta Seljeset Frøland and also from her mother Oline Løvlid. This area is known for it's strong music, and has a long history of  female fiddlers, dancers and singers. These songs have traditionally been sung within the family or when alone, and Unni brings them now to the stage. Through the years, the songs have been passed from person to person by ear, and still are taught this way today. This unique music has a strong individual style, with ornaments and blue notes.
Unni's wide-ranging musical activities include a long list of tours in Norway and abroad, and teaching engagements at the Norwegian Academy of Music and the Ole Bull Academy. She has received a number of awards for her contributions to folk singing, and she became "Traditional Musician of the Year" in Norway in 2006.  
She has released four solo albums; So ro liten tull in 1999, VITA in 2005 and RITE in 2008 which was chosen among World Music Central's Best World Music CDs of 2008. The fourth LUX, released april 2013, was is nominated Best World Music CDs of 2013 by Independent Music Awards.
Known for her collaboration on both contemporary and folk music projects in Norway and abroad, in 2012 Unni performed "Folksongs" by Luciano Berio, and now tours with Håkon Thelin. Unni, along with her ensemble, is always searching, developing and trying out different collaborations. The music is often intense and quiet at the same time … with a sting. She has also worked a lot with children's music. Find out more at www.unni.no 
"Løvlid's voice is pure and direct, completely at ease with all the changing moods." Fiona Talkington, BBC
Discography:
1999: So ro liten tull (Løvlyd)
2002: Rusk (Heilo)
2005: Vita (Heilo)
2005: Bridges – live in China (Heilo)
2006: Rusk II (Heilo)
2006: Draumkvedet, Arne Nordheim (Simax Classics)
2006: Fortal (Heilo)
Appeared on
1997: Ferdafolk, with Ingunn Linge Valdal and Knut Ivar Bøe (Heilo)
2000: Frie former, with Honndalstausene (Heilo)
2001: Norsk folkemusikk og folkedans, various artists (Heilo)
2002: Listen – the art of Arne Nordheim, various artists (Aurora)
2006: Gjenklang, various artists (Heilo)
Books
2003: So ro liten tull (Lyche musikkforlag)
Awards
2006: Folk Music Artist of the Year, Folkelarm
This biography was produced by the Norwegian Traditional Music Agency.