Shortcuts
Nordic Council for Traditional Music and Dance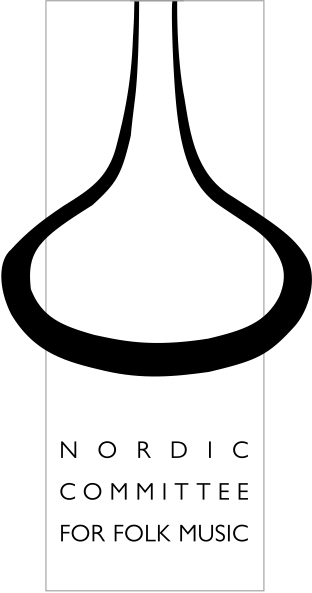 Nordic Council for Traditional Music and Dance (previously Nordic Committee for Folk Music) is a formal association whose purpose is to promote Nordic collaboration in the field of traditional folk music and dance. It was formally established in 1994 and has executed many projects for the past 20 years.  NFC believes that traditional music and dance is a vital part of our Nordic heritage. Its practice must be encouraged, promoted and supported in order to maintain a vibrant Nordic identity.
The members of the committee are:
Denmark: ROSAs Secretariat for folkemusik (ROSA's Folk Music Office) www.folkemusik.dk - Rasmus Fribo, <fribo@rosa.org>
Finland: Kansanmusiikki.fi (Central Committee of Folk Music and Dance) www.kansanmusiikki.fi - Riitta-Liisa Joutsenlahti <tj@kansanmusiikki.fi> Suomen Kansanmusiikkiliitto (Finnish Folk Music Association) www.suomenkansanmusiikkiliitto.fi - Päivi Ylönen-Viiri <toiminnanjohtaja@kansanmusiikkiliitto.fi>. Finlands svenska spelmansförbund rf. (The Association of Finnish Swedish Folk Musicians) http://spelmansforbundet.fi - Stefan Kuni <ordforande@spelmansforbundet.fi>
Faroe Islands: Fćroya Folkatonleikara Falag (The Association of Faroese Folk Musicians) - Kristian Blak <kristianb@tutl.com>
Iceland: ŢjóđList (FolkArt) www.thjodlist.is - Guđrún Ingimundardóttir <runa@thjodlist.is>
Norway: FolkOrg: Organisasjon for folkemusikk og folkedans (The Norwegian Traditional Music and Dance Association)  www.folkemusikk.no - Linda Dyrnes <linda@folkemusikk.no>
Sweden: Riksförbundet för Folkmusik och Dans (The Swedish Folk Music and Dance Association)  www.rfod.se - Lars Farago <lars.farago@rfod.se> and Sofia Joons <sofia.joons@rfod.se>. Sveriges Spelmäns Riksförbund (The Association of Swedish Folk Musicians) www.spelmansforbund.org - Gunnar Brandin <ssr@spelmansforbund.se>
The mission of Nordic Folk Music Committee is to strengthen the traditional music & dance heritage of the Nordic countries by facilitating cooperation of organizations, educational institutions, venues, practitioners and researchers, for the exchange of knowledge and practices and increased enjoyment of traditional folk music & dance between and outside the Nordic countries. Increased performance opportunities promotes the innovating regeneration necessary for artistic creativity and vitality. Furthermore, the network partners recognize that united they stand a better chance of being heard in the world music scene at large.