Shortcuts
Practical Information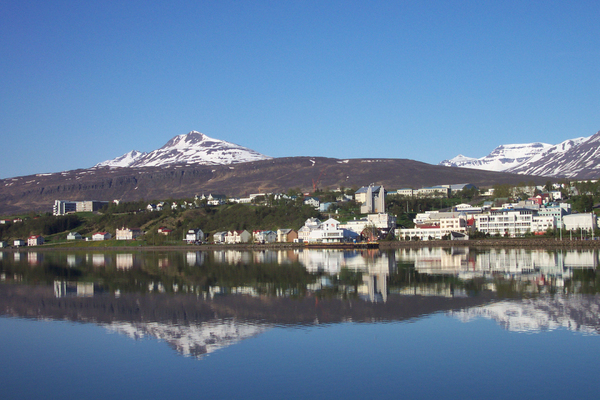 How to get to Akureyri: To get from the Keflavik International Airport to Reykjavik, guests can take a flybus that departs 45 minutes after each arrived flight. Tickets are sold at the airport lobby next to the exit. Please note that the buses are located 100 m outside the Airport building. Further information at www.flybus.is. Taxis are also available.
To get from Reykjavík to Akureyri you can take a domestic flight. The airline´s name is Air Iceland (Flugfélag Íslands) and there are frequent daily flights. For booking and price checking look here: www.flugfelag.is

Scheduled busses are also available. Further information here: www.sterna.is and http://www.straeto.is
If guests attending Tradition for Tomorrow in Akureyri need help with finding suitable and affordable flights and transport back and forth, contact Akureyri Travel, aktravel@aktravel.is or by phone +354 460 0600
Transportation from Akureyri domestic airport to hotels and guesthouses: Taxis are located outside arrival hall (or call taxi at 4601010); taxi phone service is also available in arrivals.
Getting around in Akureyri: Akureyri is a small town of 18.000 people, and conference guests will find that it most often takes not more than 10-15 minutes to walk to where they want to go. Local busses are free. It only takes a few minutes driving between places, including between the airport and the center of town.
The Tourist Information Bureau in Akureyri is located in Hof Cultural Centre (Strandgata 12,  www.visitakureyri.is) a new building by the sea. It is open daily 07:30 -19:00. There you can get information, tips and details that are useful during your stay in Akureyri and surrounding areas. More informations about Akureyri in Akureyri Guide.
Car rental: Local and international car rental companies operate throughout Iceland. Cars can be booked through their websites, a travel agent or an airline, and at airports. Many types of cars are available, from small family cars to powerful 4-wheel-drive vehicles. 
Travel agency: Ferđaskrifstofa Akureyrar - Akureyri Travel sells and issues tickets and organizes trips for individuals or groups. Contact aktravel@aktravel.is, (Tel. +354 460 0600) Akureyri Travel is located at the Akureyri central square.
Electrical current: The electric current in Iceland is 220 volts, 50 HZ AC. Most electrical outlets are DIN (the German industrial standard - two round pins), but many hotels also offer other variations.
Emergencies: Dial 112 countrywide for police, medical and fire emergencies.
Pharmacies: Pharmacies are open during normal business hours.
Banks: There are three banks in Akureyri: Landsbankinn, Íslandsbanki and Arion banki. All are located in the center of town. Opening hours are Mon-Fri 9:15 - 16:00
Business hours: Most shops are open Mondays to Fridays from 9 or 10 am and to 6 pm. Opening hours on Saturdays are often from 10 am to either 2 or 4 pm. Most shops (except food stores and the shopping malls) are closed on Sundays.
Tipping: Service and VAT (Icelandic: VSK) are invariably included in prices in Iceland. Tipping is not customary. 
Shopping: Most shops in Akureyri are located either in the town center or at Glerártorg shopping center.
Smoking: Icelandic law prohibits smoking in public buildings. Those who wish to smoke must do so outside.