Shortcuts
Keynote Presenters
Egil Bakka (No)

Egil Bakka received his Magister degree in Ethnology at the University of Oslo in 1973 with a dissertation on traditional Norwegian dance. He was then immediately engaged to build a new institution which is at present the Norwegian Centre for Traditional Music and Dance located at Norwegian University of Science and Technology. In 1989 he was called to become  and adjunct professor at the Department of Music atNorwegian University of Science and Technology. There he built up a program of Dance studies and is now professor and program chair.
Egil Bakka has concentrated his work on traditional dance, doing extensive field work in all parts of Norway and in some of the other Nordic countries. His research interests are mainly traditional dance and include movement analysis, dance history and ethnochoreology. He is currently engaged in the Nordic research program Dance in Nordic Spaces and is the secretary for a sub-study group of ICTM on Ethnochoreology: Round dances, 19th century derived couple dances. Egil has arranged a number of national and international conferences, meetings and courses and headed or participated in a number of joint conference presentations and other cooperative work

Egil has been secretary of the Nordic Association for Folk Dance Research since 1977, a board member of the International Council for Traditional Music since 1999 and has had numerous tasks as international expert for UNESCO as well as being chair of Consultative Body in UNESCO Intergovernmental Committee.
For further information, publications and presentations please see http://ntnu-no.academia.edu/EgilBakka
Politics, expertise and Practice - Dynamics in the Safeguarding of Intangible Cultural Heritage
The UNESCO Convention on Safeguarding of Intangible Cultural Heritage has given the new attention and new perspectives to work for traditional dance and music throughout the world.
The countries that have ratified have committed in new ways to cultural heritage, but the result our field can get out of it will certainly depend upon how experts and practitioners play their cards when interacting with the politicians.
Will the practitioners be able to benefit from the privileges and the possibilities that are given to them? Will the experts be willing to leave academic agendas and hobby houses behind and primarily look at what can help to keep the practices going by listening to the practitioners?  Finally, will the politicians be interested in following the proposals of the practitioners and listen to the experts and not use the Convention to promote the prestige of the nation or for personal visibility?
Kristiina Ilmonen (Fi)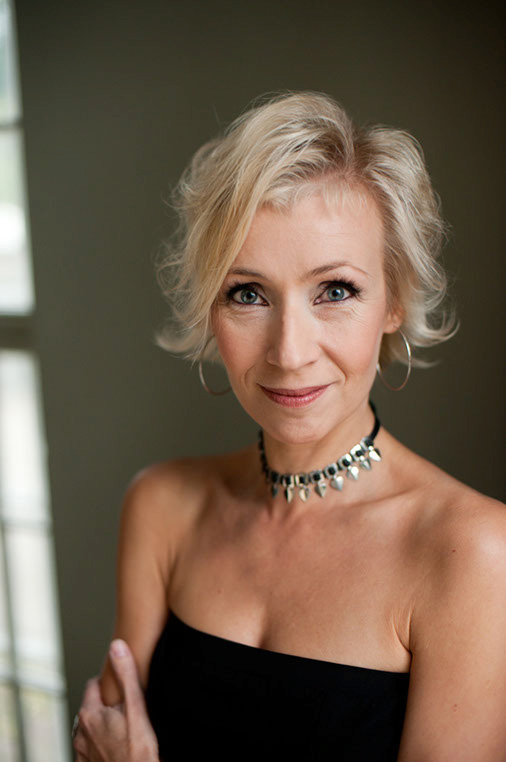 Musician, composer, educator and researcher Kristiina Ilmonen (born 1966 in Kauhava, Finland) has been creating traditional and contemporary folk music and free improvisation in various ensembles and other musical projects for over three decades. She specializes in woodwind instruments such as Northern flutes and pipes and the ancient Finnish reed instruments liru and mänkeri. She is a member of the bands Subsonic, Wind on Wind, The Helsinki Koto Ensemble and Suunta. She currently leads her own trio Sysihai, combining archaic winds and percussion with live electronics and programming. She also performs solo with folk winds.
Ilmonen worked as Head of the Sibelius Academy Folk Music Department 1998–2004 and has been teaching there and developing the department's syllabus, philosophy and methodology since 1989. She has lectured about Finnish folk music, artistic research and assessment in Finland and abroad. She is the Chief External Evaluator of the Royal Conservatoire of Scotland since 2010.
Kristiina was elected one of the Womex Seven Samurai of 2009 and has been active in various positions of trust in the field of folk music education in Finland and abroad. She has been involved in several EU projects and international collaborations as an organiser, administrator, steering group member and advisor. She was invited as an expert to participate in the International Colloquium "Culture and Creativity as vectors of Development", organized by the European Commission in Brussels 2009.
After graduating as Doctor of Music from the artistic line in 2014, Kristiina Ilmonen will start her five-year post as the Professor of Folk Music at the Sibelius Academy Folk Music Department. Her research interests include artistic research, archaic Finno-Ugric shepherd music, improvisation, historical Northern wind instruments, assessment and folk music pedagogy. For further information see http://www.kristiinailmonen.com/ 
Imaginary field trips, improvisation and experimental art projects – Folk Music Pedagogy as means of safeguarding intangible heritage
For a bit over thirty years, folk music has been taught in Finland at university level. The year 1983 marks the establishment of the Folk Music Department at the Sibelius Academy, which was previously the only Music University in Finland and is nowadays part of University of the Arts Helsinki. The past three decades have seen a remarkable transformation of the folk music scene in Finland, and in this movement the Academy has played a central role. A rich, vibrant and creative scene of contemporary folk music has emerged and is continuing its international success story. How did we arrive here? What is the role of the education in this development? Who cares about tradition and how?
The music-making researcher - the researching musician has been a central methodological approach used at the Sibelius Academy Folk Music Department. The Academy has provided for the missing link in the chain of tradition in many ways. Imaginary field trips with the help of archives have brought back to life traditions, musical instruments and folk music styles that were almost lost. The shepherd musician of early 1900 has found apprentices from a decade later.
Folk music pedagogy at the Sibelius Academy started as an ethno musicological experiment, an imaginary field trip to the treasures of the archives. As a result, there is a whole new generation of professional folk musicians out there now. The next step is to ensure these tradition bearers have a chance in the working life, as members of the society, after their education.
Sofia Joons (Sv)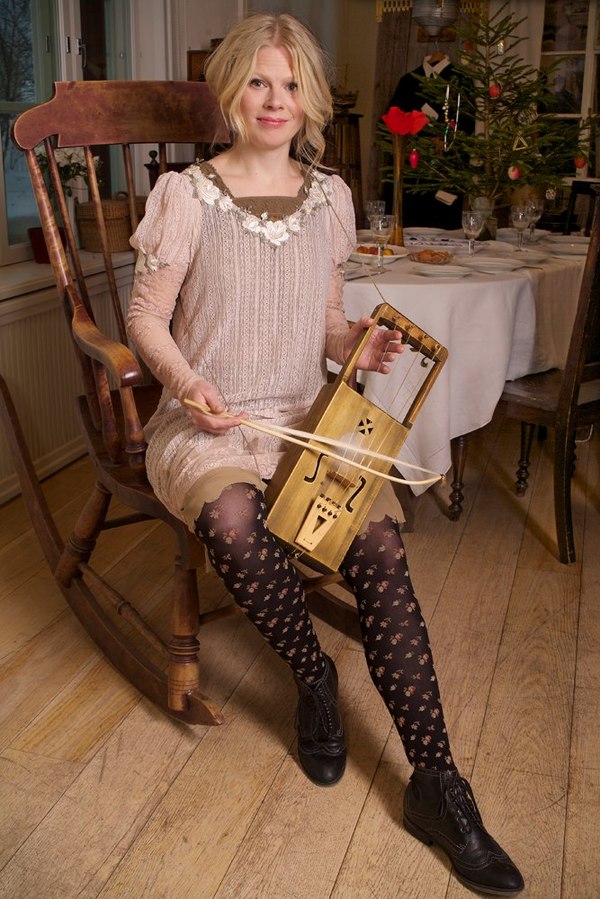 Sofia Joons is an Estonian-Swedish musician and sociologist from Borĺs, Sweden. During the period of 1994-2013, she lived in Estonia, where she first studied and later worked with traditional music and cultural research. Sofia is a singer and plays the fiddle and the bowed harp both as a solo artist and in the group Strand...Rand. She has been involved with the revival of Estonian-Swedish music and traditional culture as a musician, teacher, researcher and member of the Estonian-Swedish Culture Council. Sofia has an MA in sociology from Estonian Institute of Humanities (2002) and a BA in traditional music from Tartu University Viljandi Culture Academy (2012). Since 2013, she has been based in Stockholm where she works as director at RFoD, Riksförbundet för Folkmusik & Dans. Sofia Joons CV
Community-Grounded Revival of Traditional Estonian-Swedish Music in Ormsö Island 
I will speak about the revival of the Estonian-Swedish music culture - a historically Nordic culture outside the Nordic countries. As I have worked closely together with both the historical inhabitants of the Estonian-Swedish islands/areas and the present Estonian inhabitants, I will tell about a cultural landscape where historical traditions finds new functions, new shapes and new meanings in the contemporary life both in the historically Estonian-Swedish islands/areas and in other cultural spheres in Estonia. 
In my presentation, I will focus on Ormsö, the island of bowed-harps (talharpa/tagelharpa/strĺkharpa), leiks and strong religious movements in the past. In Ormsö, the two main communities use different periods of the past for their identification. Working with music and other related intangible cultural heritage, we have found a model to bring the communities together in order to construct a joint and shared understanding of the past. As I have done very much of the work myself during the period 1994-2013, as a musician, teacher, sociologist and head of the Estonian-Swedish Culture Council in Estonia. I will also analyse my own extended musician role in order to inspire other musicians to close co-operation with local communities. 
Tom Sherlock (Ir/Dk)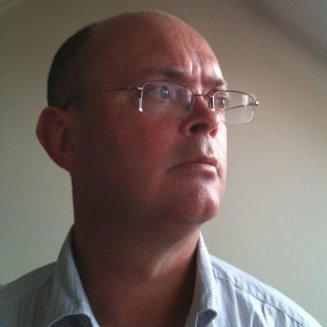 Dublin-born Tom Sherlock has worked as a full-time music business professional since 1982 when he began working with leading Irish folk music label Claddagh Records. He helped establish Claddagh as the world's largest distributor of traditional music and opened up many new international territories for the label and its acts. During his fifteen years with the label Tom worked as A & R manager and also as production manager. Among the artists he worked closely with were The Chieftains. He also established a retail arm for the company and successfully managed Irelands leading folk and roots music record store -which still trades to this day. 
Since 1997 Tom has worked in music management and event consultancy. He has represented many of the leading Irish traditional music acts among them Altan, Liam O'Flynn, The Poet and the Piper (Seamus Heaney & Liam O'Flynn), Karan Casey, Seamus Begley, Paddy Glackin and Roisin Elsafty. He garnered extensive first-hand experience of negotiating publishing and recording deals with a number of record labels and music publishing companies among them;  EMI, Virgin Records,  Narada, Green Linnet, Compass, EMI Music Publishing and Shanachie. As an agent and promoter he has presented Riverdance, The Chieftains and The Dubliners quite a number of times and has worked with most of the worlds leading Arts and Folk Music festivals as well as with many international agents, promoters and presenters. He has wide experience of organizing tours in the USA, Canada, the UK, Ireland, Japan, China, Australia and has worked in most European countries.
Tom has a long-standing working relationship with two of Europe's largest folk music festivals: The Guinness Irish Festival in Switzerland  and Tonder Festival in Denmark as a programming consultant and advisor.  A contributor to the respected reference works The Encyclopedia of Ireland and The Companion to Irish Traditional Music, he is an occassional lecturer in music business. In 2012 he was Programme Manager of the North Atlantic Fiddle Festival (NAFCo2012) which ran successfully in Derry/Londonderry  and Donegal. Along with Professor Rionach ui Ogain of University College Dublin he was co-editor of The Otherworld-Music and Song from Irish Tradition -an illustrated book with 2 CDs on Irish music and folklore published by The Folklore Council of Ireland. In 2011 he produced and presented a 6 part radio series entitled "Transmissions" that explored commanilities between various international folk musics-this ran successfully on RTE Radio 1 (national broadcaster).  Previously he served as an advisor to the Irish Arts Council and has also worked in consultancy roles for the Government of Canada, the European Commission, the Department of Foreign Affairs( Ireland), The Ulster Folk and Transport Museum and the Danish Roots amongst others. Tom currently serves, as treasurer, on the board of the Irish Traditional Music Archive in Dublin (www.itma.ie) and previously served at board level for Open House Festival in Belfast and the Dublin Folk Festival.
From Kitchen to Concert Hall: How Irish Traditional Music found an international audience.

Traditional music remains a popular music in Ireland. Singers of traditional songs can top the record charts and traditional bands can fill concert halls. From the 1960's on Irish traditional music began to be heard and appreciated across the globe. Why was it this form of folk music that spread and was taken up by audiences in many countries?
Tom Sherlock, an Irish music promoter and agent examines, how traditional music in Ireland changed from being primarily a solo form of music-making that took place in kitchens and farmyards to finding an acceptance among a worldwide audience and in the process creating an international brand -Celtic Music.  Are there parallels to be drawn for the Nordic countries as they consider the international marketing of their own music?