Shortcuts
About Akureyri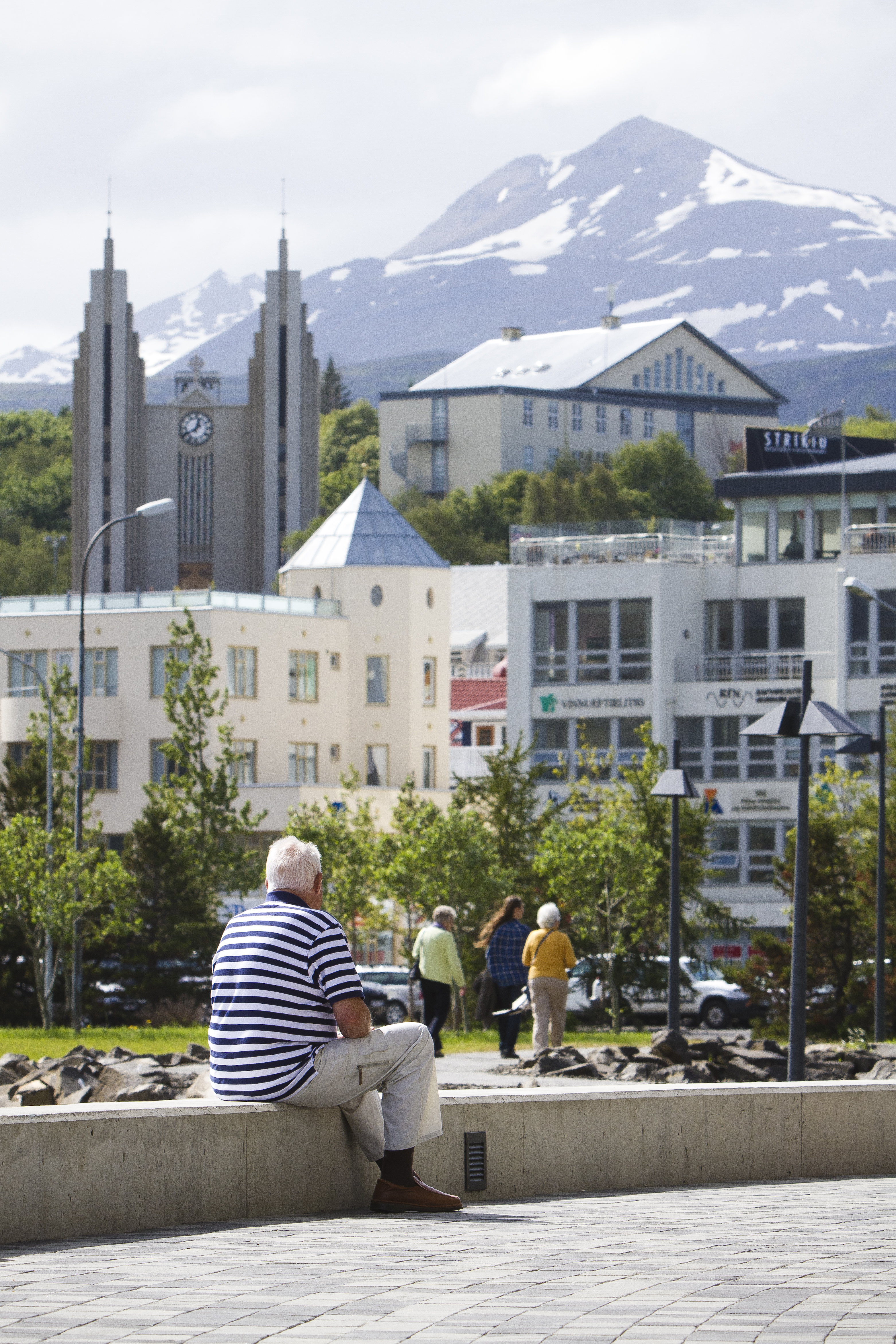 Akureyri is situated in north-east Iceland, in one of the longest fjords in the country and is surrounded by mountains reaching 1000-1500 m. The Arctic Circle in only 60 km north of Akureyri but still the climate is mild, with summer temperatures up to 25°C and winter temperatures in average around 0˚C.
Akureyri is the second largest urban area after the capital area of Reykjavík, with a population of about 18.500. Akureyri is the centre of trade and services in northern Iceland. It is also a town of culture and education, building on a firm foundation.
Akureyri is a popular tourist destination for short or long visits. The town offers a wide range of activities and interesting places e.g. notable museums, the world's most northerly botanic garden, one of Iceland's most popular swimming facilities, 18-hole golf course, the best skiing area in the country, good hiking trails and free city bus. Our guests can choose between varied accommodation and excellent range of restaurants, some of which specialise in local food.
Useful links about Akureyri:
http://www.visitakureyri.is/en
https://www.northiceland.is/en/what-to-see-do/towns/akureyri
https://www.lonelyplanet.com/iceland/the-north/akureyri